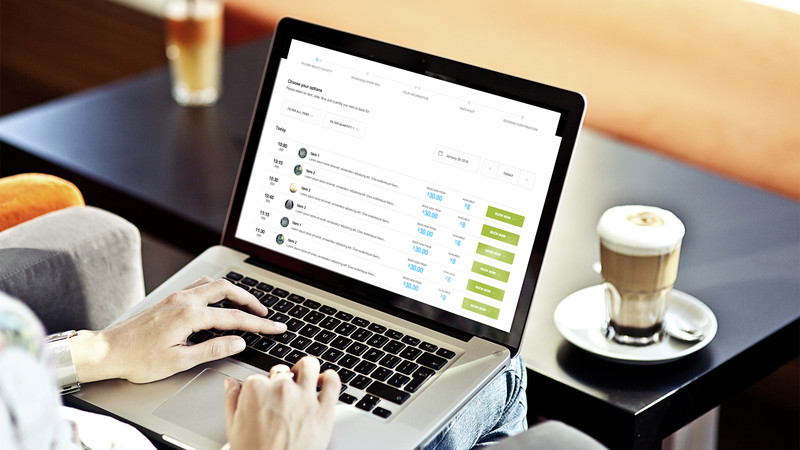 24th February, 2016
Booking site layouts - More customisation for your booking site
At Bookify, we take pride in good design on all our customers bookings site and admin interface. We are now proud to offer more layouts, giving you the flexibility and customisation options to present your booking availability. All booking site layouts on Bookify are straight forward and look great for your customers, especially on tablet and mobile devices.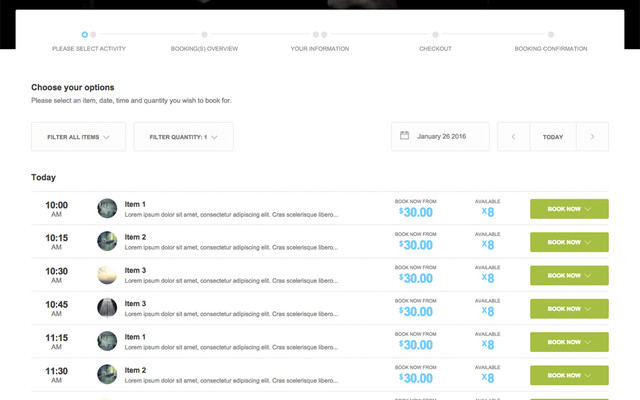 Filerable List
Display all your bookings in a clean and straight forward list. Customise an/or include filters for customers to select an item they desire or by the quantity they wish to book for.
Filterable Calendar
Similar to our traditional layout with widgets and a calendar, customers can easily flick through items and quantity on beautiful and stunning calendar. Customise the look of your calendar as per usual including colours and content, giving you more flexible options to present your bookings and information.
Ready to get started with Bookify?
Get started today for a 90 day FREE trial at launch and join hundreds of companies who book better online with Bookify. No commitments and no credit cards required until after your trial.
No credit card is required for you to start your FREE trial. Cancel whenever you like.